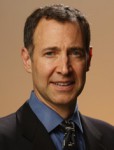 Owen Jones' work bridges law, biology and behavior. His scholarship deepens understandings of behaviors that law aims to regulate by integrating social science and life science perspectives. Professor Jones' work, both empirical and theoretical, is published in scientific as well as legal venues. Holding joint academic appointments, he uses brain-imaging (fMRI), behavioral biology and behavioral economics to learn more about how the brain's varied operations affect behaviors relevant to law.
Most recently, he and colleagues at Vanderbilt co-discovered the brain activity underlying decisions of whether to punish someone and, if so, how much. Professor Jones recently secured three grants from the MacArthur Foundation, totaling over six million dollars, to design, create and direct a new national Research Network on Law and Neuroscience.
Before joining the legal academy, he clerked for Judge Thomas Penfield Jackson of the U.S. District Court for the District of Columbia and practiced law with the D.C. law firm Covington & Burling. He came to Vanderbilt from Arizona State University, where he was Willard H. Pedrick Distinguished Research Scholar, professor of law, professor of biology, and Faculty Fellow of the Center for the Study of Law, Science and Technology. Jones received the 2014 Joe. B. Wyatt Distinguished University Professor Award, which annually honors a member of the Vanderbilt University faculty for accomplishments that bridge multiple academic disciplines and yield significant new knowledge from research.
Bio & Curriculum Vitae               Downloadable Publications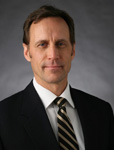 Jeffrey Schall is the E. Bronson Ingram Professor of Neuroscience at Vanderbilt University. He earned his Ph.D. in 1986 from the University of Utah and completed postdoctoral training in the Department of Brain & Cognitive Sciences at MIT.

Schall's current research, supported by grants from the National Eye Institute, the National Institute of Mental Health, the National Science Foundation, and the Air Force Office of Scientific Research, focuses on how the brain makes decisions and controls actions. His research accomplishments have been recognized by awards from the Alfred P. Sloan foundation, the James S. McDonnell foundation and the McKnight Endowment Fund for Neuroscience. In 1998 Schall received the Troland Research Award from the National Academy of Sciences. He is a fellow of the Association of Psychological Science.

In administrative and service roles, Schall has directed the Vanderbilt Vision Research Center for over ten years, serving as PI of the NEI Core grant and NEI Training grant. He has also directed the Vanderbilt Center for Integrative & Cognitive Neuroscience. Schall has served on the editorial boards of the Journal of Neurophysiology, Journal of Neuroscience and is on the Advisory Board for Faculty of 1000 Biology Reports. He served on the NIH Central Visual Processing Study Section from 2005-2009, chairing it for two years. In 2003 he served on the Advisory Panel for the 5 year Strategic Plan for Strabismus, Amblyopia and Visual Processing, National Eye Institute.

Schall has taught undergraduate and graduate courses in neuroscience, vision, motor control and decision making. Most recently he had an opportunity to develop and teach a College honors course on neuroethics. This course addressed issues closely related to and overlapping those introduced in this coursebook. Through this course he became acquainted with faculty in the Vanderbilt School of Law when he invited them to attend a session of the neuroethics class. Schall has been involved with Jones in the formulation and establishment of the MacArthur Law and Neuroscience Project since before its formal establishment.

Bio               Curriculum Vitae               Downloadable Publications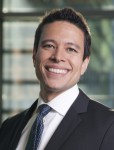 Francis Shen is an Associate Professor at Harvard Medical School in the Center for Bioethics, an Associate Professor in the Department of Psychiatry at Mass General Hospital, and a University Affiliated Professor at Harvard Law School. Previously he was a McKnight Land-Grant Professor and Professor of Law at the University of Minnesota, and Executive Director of the Center for Law, Brain & Behavior at MGH. He also serves as Executive Director of Education and Outreach for the MacArthur Foundation Research Network on Law and Neuroscience. Previously he was Visiting Assistant Professor at Tulane Law School and The Murphy Institute; Associate Director of the MacArthur Law and Neuroscience Project and a Visiting Scholar at Vanderbilt Law School.

A graduate of the University of Chicago, he received his J.D. from Harvard Law School, and his Ph.D. in Government and Social Policy from the Harvard Department of Government and the Harvard Kennedy School of Government. At Harvard, he was a Fellow in the Interdisciplinary Program on Inequality. He directs the Shen Neurolaw Lab, whose Lab motto is, "Every story is a brain story." Dr. Shen conducts empirical and legal research at the intersection of law, ethics, neuroscience, and artificial intelligence. He has co-authored 3 books, including the first Law and Neuroscience casebook (Aspen), and published articles on a range of neurolaw and neuroethics topics, including the computational phenotyping, portable neuroimaging, memory and lie detection, cognitive enhancement, criminal justice, brain injury, evidentiary admissibility, sports concussion, juror decision-making, criminal mental states, dementia, and mental health. In 2021, he was awarded the Early Career Scholars Medal by the American Law Institute, one of two medals awarded every other year by the ALI. In announcing the award, the ALI recognized Francis as "a pioneer in establishing the interdisciplinary field of law and neuroscience."

Bio               Curriculum Vitae               Downloadable Publications