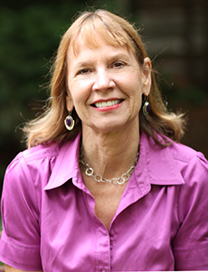 Vivien A. Casagrande passed away on January 21, 2017 at the age of 74. She died peacefully at her home in Nashville, TN. Vivien was born on June 7, 1942, in Belmont MA, to Arthur and Erna Casagrande. She graduated with her BA from the University of Colorado in 1964, and her PhD from Duke University in 1973. She was a pioneer in visual neuroscience; she published more than 150 scientific papers and chapters and more than 230 scientific abstracts, and made over 140 national and international presentations in her 40+-year career at Vanderbilt University. She received many awards, including The Charles Judson Herrick Award for Meritorious Contributions to Comparative Neurology, presented by the American Association of Anatomists in 1981. She was also honored by being elected a Fellow of the American Association for the Advancement of Science in 2006 (the first woman at Vanderbilt to be so honored) and a Fellow of the American Association of Anatomists in 2011. She received the Charles R. Park Award for Basic Research Revealing Insights into Physiology and Pathophysiology in 2012, and the Chancellor's Award for Research in 2013.
She cared deeply about teaching, mentoring countless undergraduates, graduate students and post-doctoral fellows in her career and was beloved by them all. Many of those she mentored went on to become prominent scientists in their own right or went on to other successes.
She was the Outstanding Teacher of the Year 2015-2016 at the Vanderbilt Brain Institute. She was an avid gardener, loved animals, enjoyed world travel, and loved learning throughout her life. She was a joy to those who knew her, and she will be deeply missed. She is survived by her husband James Andrew (Mac) McKanna, her sister Sandy Casagrande, and her two sons Paul (Austy) and James (Zephy) McKanna.
There will be a memorial service on March 4,2017 at 11 a.m. at Christ Lutheran Church in Nashville.
https://news.vanderbilt.edu/2017/01/24/casagrande-recalled-as-neuroscience-pillar-supportive-mentor/
________________________________________________________________________________
The overall goal of this research is to understand how the visual thalamus and cortex interact to construct our perceptual world.
The first project explores the unconventional proposal that the primary sensory information received by the visual cortex from the visual thalamus [e.g., the lateral geniculate nucleus (LGN)] is not purely visual but rather visual information, primed by inputs from other sensory modalities. In this project, we hypothesize that the primate brain achieves fast and accurate decision-making in part due to its ability to focus, right from the beginning, on relevant aspects of inputs from all sense organs without appreciating all the details presented by each sense organ. Our specific hypothesis is that auditory and visual information are combined in a task dependent manner in the visual thalamus before this message is processed in cortex.
In a second project, we test the hypothesis that all thalamic nuclei contain some cell groups that act as drivers (send the main message) and some that act as modulators for multiple cortical areas, thus mediating the generation of an array of diverse cortical functions. The thalamus is not simply a passive relay to cortex. Instead, just as primary visual cortex (V1) depends on LGN, the secondary visual area (V2) and the middle temporal visual area (MT) depend on a combination of dedicated pathways through the thalamus (e.g., pulvinar) and direct feedforward connections from V1.This arrangement allows new properties to emerge at both the thalamic and cortical levels through dynamic loops.
A third project focuses on communication between cells in different areas of visual cortex and examines how visual messages are coded and transmitted from lower to higher visual areas and what the role of feedback is in this process.
We use a variety of electrophysiological, anatomical, and imaging approaches to address these questions including single unit and multielectrode recording in both anesthetized and awake behaving primates, light, electron microscopic and confocal examination of cells and circuits, optical imaging of intrinsic signals and pharmacological manipulation. Our laboratory also has had a long standing interest in the evolution of the visual system. Therefore, we continue to use a comparative approach to examine for similarities and differences in the organization of the visual system in a variety of primate species.
NEWS STORIES:
2016 Symposium honoring Vivien Casagrande
Exploration-Following Complex Motions
Reporter (Fellow of the AAAS)
Register (Fellow of the AAAS)
Reporter (Fellow of the AAA)
Reporter, (Charles R. Park Award)
Reporter, Nature Neuroscience Paper
Reporter, Academic Enterprise Award
VU Website Chancellor's Award for Research