Home » People
People
My primary research interest is centered on understanding the cognitive and neural mechanisms of selective attention. More specifically, my program of research has 2 main aims: 1) Determine the functional consequences and limitations selective attention; and 2) Determining mechanisms of selective attention. My empirical approach to address these aims combines the experimental rigor of cognitive psychology and multiple measures of brain function (functional magnetic resonance imaging (fMRI), electroencephalography (EEG)) and computational analyses. Using these methods, my work converges on the notion that selective attention is a flexible information processing mechanism that adjusts dynamically based on our internal goals and our external world.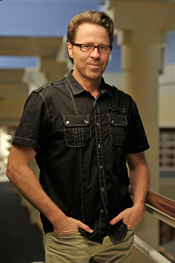 Jocelyn Sy, Postdoctoral Researcher
Hana Eaton, Graduate Student
Lauren Hartsough, Graduate Student
Post-doctoral Researchers
Dr. Benjamin Tamber-Rosenau
   Assistant Professor

   University of Houston
   Chungnam National University
   Assistant Professor 
of Psychology
   Associate Professor 
of Psychology
   University of Queensland
   Brisbane, Queensland, Australia
Dr. Michael Tombu (2005-8)
   Defense Scientist
   Thinking, Risk, and
   Intelligence Group
   Adversarial Intent Section
   Defense R&D Canada — Toronto
Dr. Jason Ivanoff (2003-6)
   Assistant Professor 
of Psychology
   Saint Mary's University
   Halifax, Nova Scotia, Canada
Graduate Students
Dr. Matthew Ginther
Dr. Doug Godwin
Anat Fintzi, MS
Dr. Daryl Fougnie (2003-10)
   Assistant Professor of Psychology
   NYU Abu Dhabi

Dr. Christopher Asplund (2005-10)
   Assistant Professor of Psychology
   Yale-NUS College

Dr. Joshua Buckholtz (2006-11)
   Assistant Professor of Psychology
   Harvard University

Dr. Michael Treadway (2006-2012)
   Assistant Professor of Psychology
   Emory University

Dr. J. Jay Todd (2002-8)
   Managing Scientist

   Exponent Consulting Firm
I received my BS in Neuroscience from Stonehill College and then worked as an NIH P
ost-Baccalaureate IRTA Fellow before beginning my graduate work in the Marois Lab. I am currently investigating the neural correlates of attentional shifts and other attentional processes using high field strength fMRI and eye-tracking. I am also using graph theoretical methods to investigate and characterize neural functional connectivity during various attentional tasks.
I completed my undergraduate work at Colorado State University, receiving a BS in Psychology and BA degrees in Sociology/Criminal Justice and Spanish. I began my graduate work in the Marois Lab in August of 2015. My current research interests include the role of emotion in punishment decision-making, comparisons of human second- and third-party punishment, and legal burdens of proof. I am further interested in examining how legal thresholds, such as those applied by juries, relate to decision-making outside of the legal system.
---